SMART PLATFORM
FOR A 24 H CARE AGENCIES
1-click solutions that hit the mark.
Explore the benefits
What do you gain by choosing HRILY?
Everything a Care Agency needs
The HRILY platform is the one solution you'll ever need. How do we know? Because it has been developed in collaboration with care agencies from the countries from which clients and carers come from.
A tailor-made solution
Hrily offers you all the features you need to work. However, we know that every business is a little different, so you can still adapt our platform to your needs.
Multi-level savings
You will save time, money, and workload, as our platform enables faster and flawless trip arrangement, recruitment, and easy document handling. This means fewer mistakes, happier clients, and higher profits.
We make work easier
With Hrily, you will find the information you need in no time, and the platform will notify you of pending tasks.
Compliance with the GDPR
GDPR compliance has never been so easy. Personal data is stored in one place, so it is easy to manage.
Finances under control
Using HRILY, you can easily check client payments, commissions, carers' costs and your own margin. This will enable you to make even better decisions in the future.
Our testimonials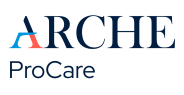 Why is Hrily the best system for Care Agencies?
Hrily is more than a CRM system. It is an intelligent platform for Care Agencies that offers a complete system for daily work, server, knowledge and support. Its functionality and high level of customization are appreciated by companies from Polish, Germany and Austria. Check how it is possible.
HRILY IS THE ONLY PLATFORM FOR CARE AGENCIES THAT TAKES INTO ACCOUNT THE NEEDS OF CARE AGENCIES FROM THE COUNTRIES WHERE FAMILIES AND CAREGIVERS COME FROM.
The only system developed with Care Agencies
Many years of experience in cooperation with agencies from Polish, Germany and Austria allowed us to explore the specifics and needs of the industry. Therefore, while working on Hrily, we made sure that the platform had all the necessary functionalities and tools that are used on a daily basis by people responsible for acquiring clients and recruiting caregivers, organizing trips, watching over finances and, of course, managing.
How does Hrily help recruit caregiver?
For the recruitment of caregivers, we have created easy-to-use links to registration. Thanks to this, the recruiter can do it almost automatically. All he has to do is place a link in the advertisement on Facebook, classifieds portal or other place on the Internet. Potential candidates fill in the registration form, which contains the necessary consents to contact and data processing.
Based on the information filled in the form, we can create a caregiver profile in German or English. Just one click.
How Hrily helps sell care services
Hrily helps in direct customer acquisition and service of families whose data was provided by the intermediary. Tools such as registration forms, automatic matching of caregivers to clients, quick generation of documents are used for this purpose. The family profile is available to your entire team, and we can send it to partner Care Agencies if necessary.
However, the whole process begins with an extensive family profile, which includes:
Customer data
Key family requirements
Multiple contacts with assigned roles
Many mentees, in which everyone has their own set of requirements
Conditions of residence of the caregiver
Customer Profile
Hrily has a separately developed profile of the mentee, which, in addition to standard personal data, illnesses or type of care, also contains information on the self-determination of the elderly, loss of decision-making for another person, recognition of people, hearing, vision, health insurance fund, breaks in care, etc.
Extensive Contact Persons module
The situation on the part of the mentee's family can be complex and sometimes changes over time. Therefore, Hrily has in the Contact Persons module such information as:
Payer
Decision-making,
Participation in the first interview,
Who wants to receive a bill,
Connection of the SOS bracelet,
At the same time, adequately to different life situations, these people can be changed.
Companies in the customer profile
External entities are also involved in customer care, which is dictated by legal and medical requirements. Therefore, in the Customer Profile in Hrily you can also :
Pharmacies that issue prescriptions and prepare medicines in a binder
Professional nurses from Pflegedienst who give injections or administer medication themselves
How to match the caregivers with the clients from Hrily?
The biggest challenge in the work of the Care Agency is to match the client and the caregiver. Its accuracy determines the satisfaction of both parties, which in the future with a high degree of probability may translate into further cooperation or lack thereof.
As we said above, Hrily allows you to add a lot of information about both interested parties. When we fill them, the system will be able to compare their expectations and capabilities. These include, for example, preferences regarding language skills, gender, having a driving licence, getting up at night, etc. The result is a ready list of matches that can be modified in any way.
In the profile of the caregiver in the tab matched clients, mentees are presented who require qualifications possessed by a given caregiver.
How Hrily facilitates settlements at the Care Agency
Settlements in our application for Care Agencies are tailored to the specifics of the industry. Human work is limited to entering rates in the contract. Settlements are assigned by the system to individual months. On this basis, the software automatically calculates the number of days worked by caregivers, determines the daily wages and receivables between the parties. The application also allows you to edit the number of days, add additions and deductions. Entities in settlements made using Hrily may be:
Your agency
Family
Caregiver of an elderly person
Intermediary agency on the client's side
Intermediary agency on the part of the supervisor
Shipping company
How does Hrily help organize rides?
When, for example, we want to organise a journey from Polish to Germany and from Germany to Polish, it is a complex and multi-level process involving cooperation between different actors. Thanks to the appropriate filters in Hrily, the coordinator can create his own dashboard, which without additional clicking will inform about a new ride to organize.
The next step will be to determine the caregiver's trips to the client and back, which are operated separately. The Hrily system suggests addresses adequately to the previously entered data (address of customer care, address of residence of the caregiver).
Last but not least are settlements for journeys, which thanks to Hrily can be made very flexibly. The platform allows you to add billing by a client, a caregiver, a partner agency or yourself. Settlements can be made in any currency.
How Hrily ensures GDPR compliance
Both clients and caregivers entrust their personal data to Care Agencies, as this is necessary for their optimal matching or even simply for the provision of the service. In addition to standard information such as name, surname, contact, they often provide sensitive data concerning, for example, health. In order to safeguard the interests of all interested parties, Hrily has the following tools:
1. Recruitment forms for clients and caregivers contain appropriate consents, which after acceptance go to the system.
2. All data is saved in the database only once and in one place – thanks to this, if necessary, it is possible to quickly delete them, e.g. at the request of a former account manager or client.
3. Access to the data may be determined according to the needs of the Care Agency, so that only appointed persons can read them.
4. All data is in a system located on one of the most secure servers in the world.
Why does Hrily displace other programs used in Care Agencies?
There are infinitely many answers to this question, but we will present the most important ones as part of the summary.
Hrily is only for Care Agency
Until now, when someone typed a program for care agencies into the search engine, they usually found universal CRM and ERP systems. Unfortunately, most of them are created so that they more or less fit the standard processes carried out in as many companies as possible. As we know – when something is for everything, it is …"at least difficult to adapt to such a specific industry as 24h care services with residence. We decided to focus on her, because her challenges are closest to us and, after years of cooperation, best known.
The Hrily platform is intuitive and easy to use
After conducting hundreds of conversations with business partners, agency employees at all levels, we got to know their needs. That is why the application designed by us for care agencies includes all the options, and at the same time allows you to personalize it not only for a given company. Thanks to this, all information is available in one or just a few clicks.
We do not sell the platform, we implement it together with partners
By choosing Hrily, you don't get a box to install or access to a business ERP system that you have to deal with. Our platform includes an application, a server, access to industry knowledge and support in service at every stage. We perfectly understand that the introduction of a new system may seem stressful for managers and arouse resistance from employees, but … We have a solution:
Just register here, and we will set up your account together – it will take about 1 hour.
We will conduct online or on-site training at the Care Agency.
We will tailor the program to your needs – from many configurations we will make a tool tailored to the needs of specific recruiters, coordinators, people dealing with finances and, of course, managers. So that everyone sees only the scope that applies to their duties.
We will always be available, providing technical and substantive assistance in the field of operation of the Care Agency.